Sébastien Tellier is so French. He is such a character. He posses a stage presence that is comedic yet somehow uber sexy. Those Europeans have it down. Sébastien Tellier's show is over the top to the point that it is absurd. It was an emotional rollercoaster of pure pop bliss that oozed with sexuality to the saddest of love songs all laced with intertwining synth lines. Tellier showed the audience how much of Serge Gainsbourg every Frenchman posses. He kept the audience glued to him and his ridiculous cataract sunglasses, pink pants, and silver jacket. He is a fucking rockstar.
At first the show started off as pop as Justin Timberlake 🙂 with their great live rendition of Kilometer. Tellier's band of 2 synth players and a drummer were so solid and segued into songs with ease. Divine highlighted how much of a show man Sebastien is with him jumping off stage and posing for photos in the audience. He is so absurd and comical that you cannot help but smile and laugh. After a few tunes off of
Sexuality
, the entire vibe of the show changes as the entire band goes into a tune called "Indians" (Any info on this?), it was an epic rocking tune that showed off how rock and roll Mr. Tellier could be. His drummer was especially amazing on this track. After being blown away by the epic musicianship Tellier sat behind the piano and went into a great rendition of Broadway.
Then came the tearjerker, La Ritournelle. In an interview with Tellier he describes La Ritournelle his closest he has come to perfection, "I have not reached that again. That song was written when I was in love with a girl who did not love me. That was a powerful state of emotions. That mix of happiness and sadness." This is definitely one of the saddest things I have learned about this song, but it is still one of the most amazing songs I have heard in the past few years. The encore was Sexual Sportswear, his epic sounding tribute to Jean Michel Jarre. Since there are no vocals Tellier moaned and fondled the mic and mic stand for the audience. What an amazing and absurd show 🙂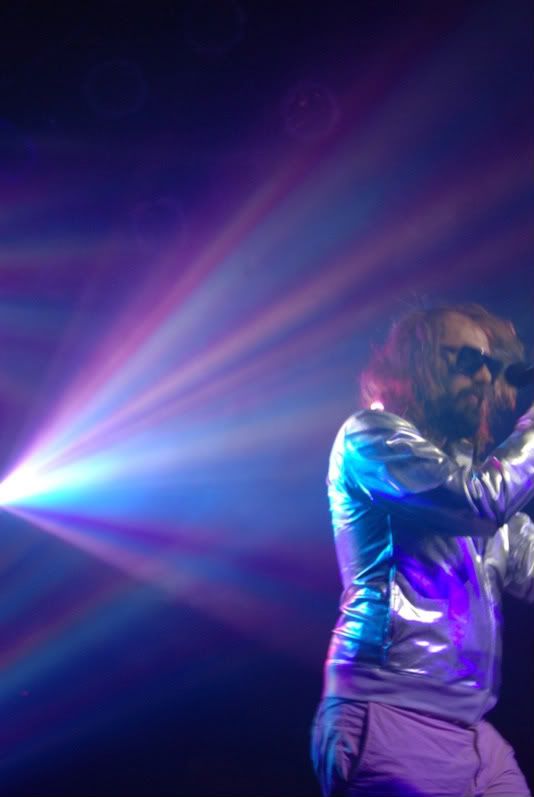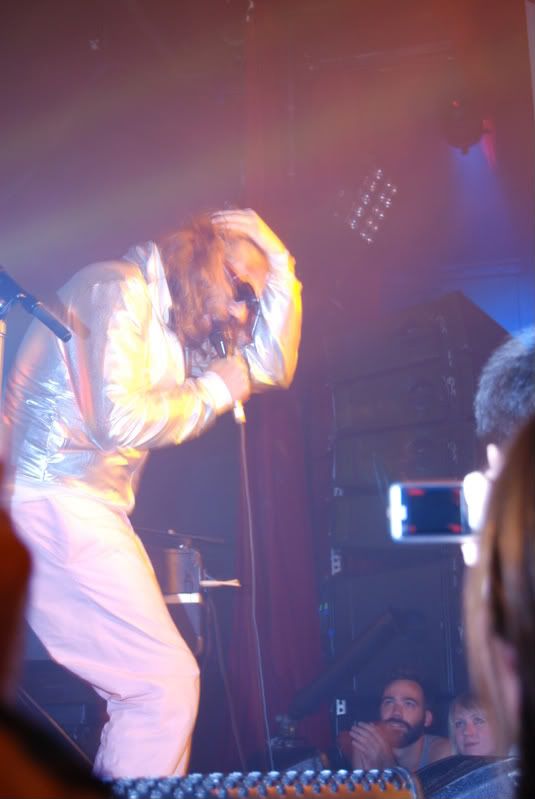 Tellier x Grainger