Boys Noize turns this Gonzales track into what sounds like Jamie Lidell covering Thomas Bangalter and DJ Falcon's track "Togehter".
Gonzales – Working Together (Boys Noize Remix)
Cheers, Guilty as Pleasure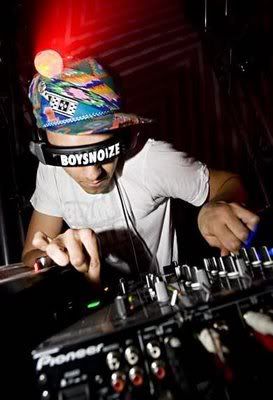 REVOLTE Myspace
Revolte is yet another French electro producer who is more along the experimental side of this French electronic revival. He is in the company of Danger and Jackson & His Computer Band. Revolte has a very similar "sound collage" style as Jackson & His Computer Band with non-linear song structures and glitchy/noisey samples. Revolte actually collaborated with Danger on a track that is featured on Danger's Myspace.
Here is some of that classic distorted French Touch that we all know and love courtsey of Justice.
Revolte- Flash Gordon Comes Back
This track is hats off to the original French Touch producers such as Alan Braxe and early Daft Punk.
Revolte – Chemical Passion
Here is another Danger track that I really love:
Danger – 14H54
Here is a great remix of our favorite iPod commercial song by Van She a great Austrailian electro band. Props to the whole electro scene down under especially Midnight Juggernauts who I shall be seeing with Justice Oct 20 in NYC. woot!
Feist – 1 2 3 4 (Van She Technologic Remix)
Daft Punk Alive 2007 Preview – Too Long X Steam Machine