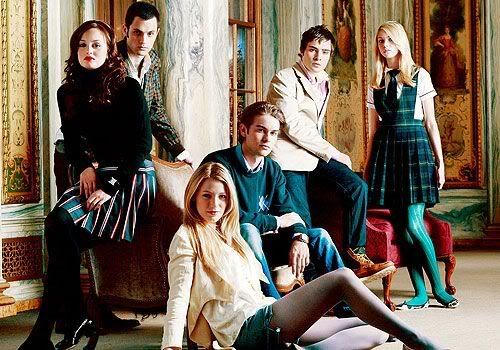 So my brother told me that Gossip Girl used Sebastien Tellier's La Ritournelle (Mr. Dan's Mix), in last nights epsiode "Blair Waldorf must Pie!". I was very impressed to hear that and am now intrigued to watch the show since the music director, Alexandra Patsavas was also the music director for The OC. One my fav shows. The first 2 seasons were golden. Last week Gossip Girls used The Virgins throughout the episode furthering their indie cred.
Sebastien Tellier – La Ritournelle (Mr. Dan's Mix)
List of every song played on The OC
Do you all remember this song when Ryan sneaks out to sleep with Theresa?
Interpol – The Specialist
Dirty, Sexy, Money is another show I should start watching since my love of my life, Samaire Armstrong is in it. They also played a great track a few episodes ago according to my brother. So many television shows to start watching since Weeds and Curb Your Enthusiasm are done for this season or even forever?!?
Goose – Bring It On
60s French Pop is amazing. From Serge Gainbourg and the Ye-Ye Girls of the 60s like Chantel Goya, France Gall & the woman of my dreams, Francoise Hardy ::swoon:: She had the most sophisticated voice and appeal out of all the 60s Ye-Ye Girls.
Air – Jeanne (feat. Francoise Hardy)
France Gall – Toi Que Je Veux
Das Pop – Underground
Some Beligian love:
Goose – Bring It On