Of course Kanye was going to doing something crazy. LED blinder glasses and a pyramid in the background, Daft Punk had to be there. And to all the haters that said Daft Punk doesn't do anything or play anything, The Grammys decided to have a close up of them playing with their cracked out Ableton setup with 4 Jazzmutant Lemur Pads.
Download Audio:
Kanye West & Daft Punk – Stronger (Live @ The 50th Grammys – 2.10.2008)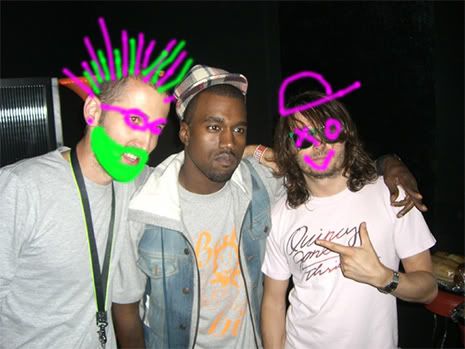 Thomas x Kanye x Guy-Man @ Lollapalooza 2007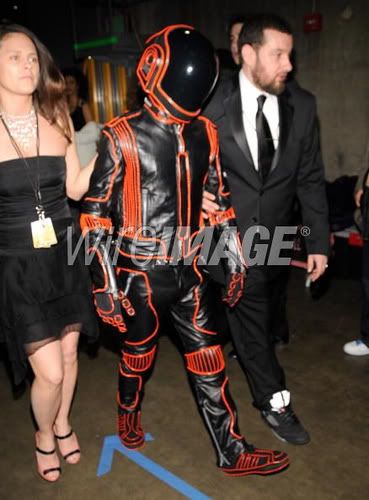 Guy-Man Backstage
Justice lost both Grammy nominations to The Chemical Brothers for Best Electronic Album and Justin Timberlake for Best Dance Track.