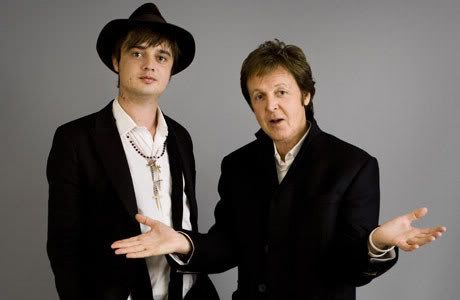 Paul McCartney Smokes Up at Led Zeppelin Show
This is a track handpicked by the Babyshambles for their compilation album, Back to the Bus. As you all know Pete Doherty is good friends with the Cazals and lets hope to see some collaboration in the future.
Cazals – New Boy in Town

Here is a great interview with Pete Doherty on the Jonathan Ross show. Save Pete Doherty!!! Let's not let this talent waste away!!