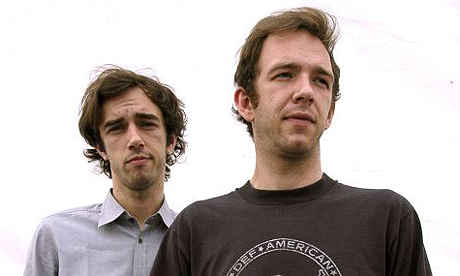 So I had the pleasure of watching

Part of The Weekend Never Dies

and it totally reminded me why I love music. The Dewaele Brothers are just music lovers that rock out with their band Soulwax and spin their favourite records as 2 Many DJ's, they are living my dream life 🙂 They do their own thing and everyone loves it.
So Me (designer for Ed Banger records): You have an encyclopaedic knowledge of music, but you're equally interested in visual arts. Where does that come from?
David From our parents. Our dad, Zaki, was a radio and club DJ, but, like us, he was into many things. He writes poetry, he paints, and, as kids, we went to pretty much every Michelin-starred restaurant and museum. We were really fortunate.
Stephen We're interested in anything that touches you. But visual things, like sleeve art, are important. Growing up, I had a photographic memory of all the record sleeves in our house……
Continue Reading: Soulwax's Guardian Interview