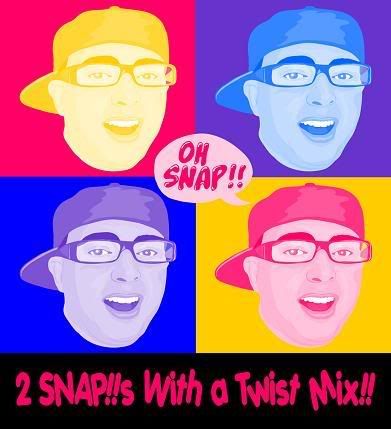 OH SNAP!! – Two Snaps With a Twist Mixx
I am really feeling this mix, especially Oh Snap!'s remix of Kenny Loggins and also the fact he ends with my favorite Doobie Brothers' track, What a Fool Believes.
Tracklist:
"Diddy Bop" – OH SNAP!!
"No You Didn't" – OH SNAP!!
"Purple Lens Game (Bloody Beetroots Remix)" – Crookers
"Bill Cosby Sweater (Hostage Remix)" – OH SNAP!!
"Day 'N' Nite (Crookers Remix)" – Kid Cudi
"Party People!!" – OH SNAP!!
"Freak Night" – Hot Pink Delorean
"Voyager (Revolte Remix)" – Daft Punk
"I'm Too Fat to be a Hipster (ED ORABLE REMIX)" – OH SNAP!!
"Show Me the Cucumber" – The Beatdoctors
"Boot It Again (Mowgli Remix)" – The Chemical Brothers
"Hollywood Hills (Cryptonites Remix)" – John Neilson
"Footlose (OH SNAP!! No Dancing Allowed Remixx)" – Kenny Loggins
"What's Up What's Up" – Miss Tony
"What a Fool Believes" – The Doobie Brothers