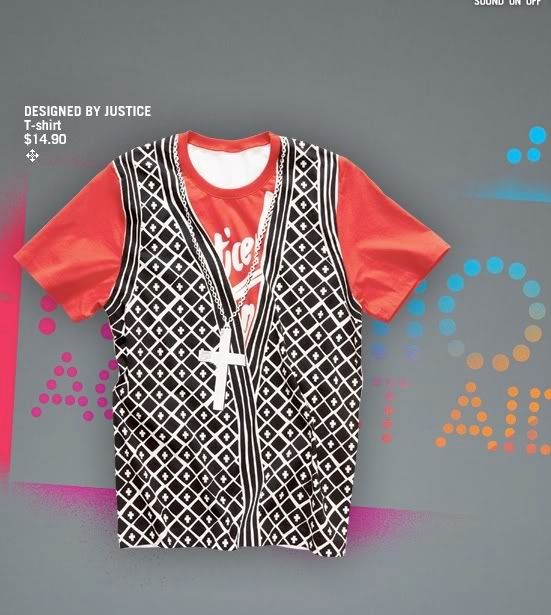 You all know this kooky French duo for their heavy hitting dance tracks but did you know that theses gentlemen use to be graphic designers. Here is their major design debut for H&M, quite an interesting mashup. What do you think? It is straight up one of Gaspard's outfits. I think they only agreed to do this cause Timbaland was on board this project.
H&M Collaborate with Timbaland, Rihanna, Justice and other artists to fight AIDS
Busy P reppin his boys new style-o in Japan. Roc Star Blog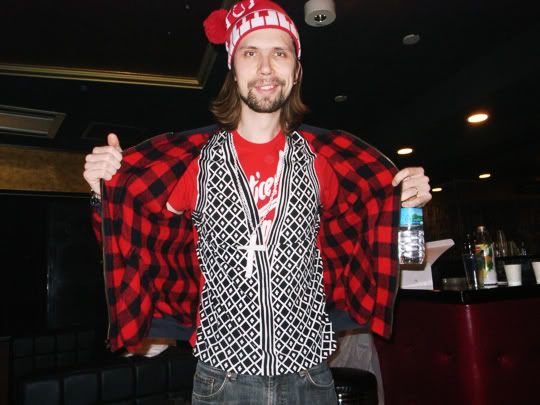 Oh and Justice moved their MSG show to the smaller theatre at MSG, I knew that they wouldn't be able to sell out the main arena. Silly Justice, you thought you were Daft Punk for a second.