I am really feeling this new track by Estelle featuring Kanye, it is very French disco sounding. Notice the track gets filtered out during the verse and the bassline is so slick. Estelle sounds a bit like Donna Summer on this and Kanye does his thing as usual, he kind of sounds British. Cheers.
Estelle – American Boy (feat. Kanye West)
Estelle Wikipedia
"The forthcoming album is rumoured to feature production from the likes of Will.I.Am, Wyclef Jean, Mark Ronson, Cee-lo, Swizz Beatz and John Legend."
o0o0o Exciting.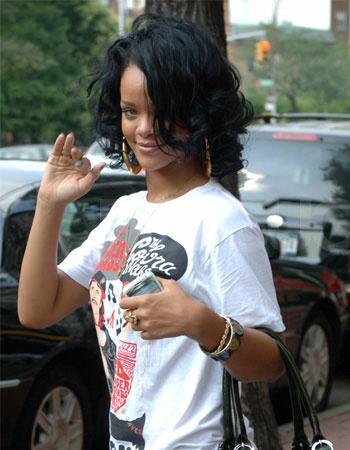 Rihanna x Ed Banger x So Me x The Cobra Snake
So I just heard this song on the radio the other day and was really impressed by it especially the sample that she uses that sounded to familiar to me, it was of course Michael Jackson's "Wanna Be Startin' Something". I then found out that Michael Jackson took that hook from a 1973 track by Afrique, "Soul Makossa", even copied bassline. Either way I love how the Rihanna track gets filtered out during the verse. French Filter House is everywhere!!
Rihanna – Don't Stop The Music
Michael Jackson – Wanna Be Startin'Something
Afrique – Soul Makossa