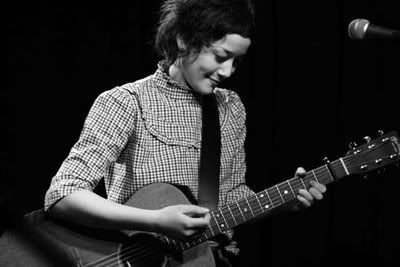 Maia Hirasawa is a half Swedish/half Japanese singer songstress ::swoon:: She is the next Feist/Regina Spektor. She is Swedish and so is Jose Gonzalez so she is definitely going to blow up. Ha.
This track reminds me of Feist with her uber poppy folk goodness.
Maia Hirasawa – And I Found This Boy
This song has that jazzy Regina Spektor vibe.
Maia Hirasawa – Gotenburg
Feist remixes that are better than the original and you can stand.
Feist – My Moon, My Man (Boys Noize Remix)
Feist – 1 2 3 4 (Van She Tech Remix)